Payday Loans Consolidation
Encompass Recovery is a reputable payday loan debt relief consolidation
company. Our team is waiting to help you come out
of the payday loan cycle.
Reduce your payday loan stress by working with our team.
At Encompass Recovery we help you come out of debt using one of our many Payday Loan Debt Relief debt management plans. Call us today to find out how you can rid yourself of payday loans forever with our payday loan debt relief!
Tired of the endless cycle of having to constantly refinance your payday loans? We know how draining it can be to live from payday to payday. Let us help you get your finances in order. Call us today on 877-702-2454 and break free from financial distress!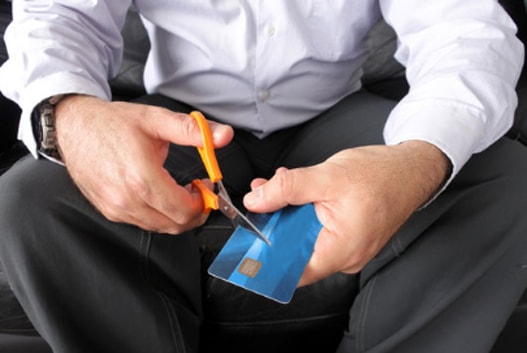 Why
Encompass Recovery
Group
The process of debt settlement does not have to be [...]
What Clients Say About Encompass Recovery
We have years of experience helping settle debt. Here's what some of 
our clients have to say about our payday loan debt relief.


I started the program about 11 months ago and am just about to graduate. Along with my close "monitoring" of my account everyone that I've encountered has been very pleasant and transparent with what's going on with my account. I would like to thank Jennifer for being so helpful and diligent with the handling of my situation I endured recently. Jennifer followed through with her assurance that she would find out more information I was seeking and get back to me when she had the information. Marcus is also a very pleasant and professional customer service representative. He has had to handle many a calls from me but he was always so professional, pleasant and never seemed annoyed with me and the 100+ questions I had. He was very understanding. I appreciate and would like to thank everyone at Encompass Recovery Group especially Jennifer, Marcus, Gina, Maricel and Sylvia who is no longer with the company.
Timasha Jackson

---



The folks at Encompass have been so supportive and understanding. As I was already enrolled in the program, I called seeking guidance on an extremely stressful financial matter. Jennifer not only answered all my questions but also provided me with a solution. This was a huge weight off mine and my husband's shoulders! Jennifer kept in close contact with me, letting me know what was happening every step of the way. She is absolutely fantastic and a joy to work with!
Kelley Coyne

---



really helped with getting a lot of debt paid off with half the interest
Justin Callis

---



I've been enrolled in a debt settlement program with ERG for almost a year now & they have been nothing short of fantastic to work with. Within that time, 3 or my 4 accounts have been completely settled & my last account is close to being settled. More than helping me settle with my creditors, they're willing to work with me when my financial situation changes. If you feel like you're drowning in debt & don't want to file for BK, call ERG!
KO

---



Very fast when applying for their service. Polite and very easy to talk tm dandy explain everybang uP Fen, They FmrlanFeer any guesnons you might ask.
Patrick Fagan

---



Like some. I got caught up in the payday loan life. I was looking at ways to get me back on track and I ran across Encompass recovery group, and I am glad I did! Jason and Marcus are very professional and explained everything in detail. I had the welcome call with Marcus and I had a lot of questions and he explained them detail by detail and didn't sound agitated at all! If you are looking to breathe again financially CALL them!
TB

---



They're very qualified and helpful in getting their clients back on track. My interactions with the staff have been positive.
Kim Villarreal

---



Encompass Recompass Recovery Group is Amazing!!! I was in debt way over my head. They helped me see a light at the end of tunnel. I would still be in so much debt if it wasn't for the company.
Melissa Tedrick

---



Very fast when applying for their service. Polite and very easy to talk too. Friendly explain everything up front. They can answer any questions you might ask.
Atrick Fagan

---

Payday Loan Debt Relief
Debt consolidation is a process by which you pay off your existing debts and place them into one loan, in order to lower the monthly payments on all of your other

loans. Debt consolidation Relief refers to when someone has so much debt that they cannot make any more monthly payments on their credit cards or loans. Debt relief can come in the form of bankruptcy (which everyone should always consider), filing for Chapter 13 Bankruptcy instead of chapter 7, negotiating with creditors, or getting debt consolidation relief from a company like Encompass Recovery Group.
As Encompass Recovery Group is a debt consolidation company, we will help you consolidate your debts. We can do so in many ways such as: Debt consolidation loans and debt consolidation refinances. Debt reduction refers to the process of reducing your monthly payments by consolidating all outstanding credit card balances onto one interest-free balance transfer or low rate credit card .Debt rollovers are basically an exchange of money from one creditor to another for new loans with different terms than those on previous commitments .
Encompass Recovery Group can help by negotiating for reduced interest rates, lowered monthly payments, or even waived late fees and penalty charges from credit card companies. Debt relief services are offered by many organizations but it's best if you choose us because we offer debt consolidation relief and we have so many options for you! Read on to find out how you can get your loans consolidated.
How Payday Loan Consolidation Works
One thing that you can do is go through the process of consolidating your debts into one monthly payment. Not everyone is eligible for this type of program but
it does help those who need it most.
Debt negotiation typically  involves one or more meetings with creditors over a course of weeks and sometimes months. Debtors contact their creditors, negotiate to reduce the total debt owed by writing off some percentage in exchange for a significantly reduced balance that is payable over time.
We negotiates new terms between you and the lender (usually includes repaying just pennies on each dollar borrowed)
How To Get Help With Your Payday Loans
If you're struggling to get your head above water, then debt consolidation relief may be the answer. Anyone who has struggled with overwhelming payments knows how difficult it can be for some families just trying to make ends meet each month even while making everything they owe on time every single month.
If you find yourself in any kind of financial crisis it's important to know the right steps so that everything doesn't go downhill from there; instead, take control! Asking for help is not something anyone should be ashamed of because if they're asking then they obviously need  it.
Payday Loan Payday Loan Debt Relief  Company Near Me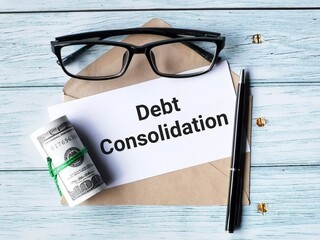 Debt consolidation relief is one of the biggest advantages to debt consolidation. It's a really good way for you to get your finances in order and also save money on interest rates.
In order to consolidate your debts, the first thing to do is talk about which ones are eligible for negotiation or settlement if they have not already been settled.; Debt negotiation – Allows borrowers to negotiate their loans at more favorable terms by changing the length of repayment from 30 years down to 15 years or lowering the loan amount; Debt settlement – A process of coming up with an agreement where both creditor and debtor agree on how much money will be repaid in installments
You should avoid borrowing when possible as it's usually only going to make matters worse unless there is no other  option; you should also refrain from using credit cards to make purchases as it will only add debt.
Best Payday Loan Consolidation Company
Encompass Recovery Group will negotiate with creditors for less than what you owe them in order to make it more affordable . We will help you find the right
debt relief solution to meet your needs
The benefits of debt consolidation relief are; it's easier to repay because there is only one creditor rather than multiple creditors and you don't have monthly payments as high which makes it more likely for someone to be able to afford repayment so long as they maintain good enough credit score ratings.
We can work with you and get you debt consolidation relief, we will consolidate all your debts into just one account and start making regular payments.
Encompass Recovery Group can help with this and many other types of debts. We offer Various debt consolidation services. If you have any questions feel free to contact us at (877) 702-2454